How the Coronavirus Is Affecting Real Estate In California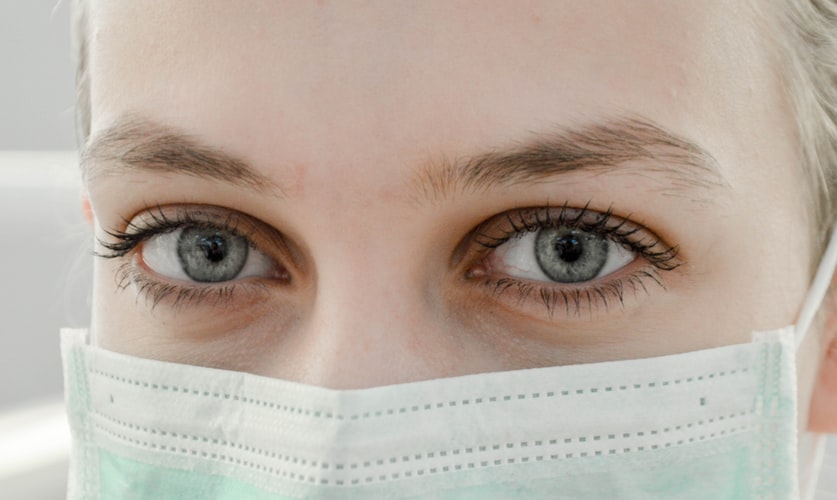 At this point, to say that the coronavirus has been dominating headlines feels like something of an understatement. As the number of areas with significant outbreaks grows and the death toll continues to rise across the globe, it is only natural that people are feeling a sense of anxiety.
California is no different. In fact, California was one of the first states to declare a state of emergency after the virus's confirmed arrival in the United States.
While the coronavirus is undoubtedly creating turbulent times for many, this can be even more stressful for prospective homebuyers. After all, a coronavirus outbreak won't appear on your Natural Hazard Disclosure.
With all this in mind, it is important to understand how the coronavirus is currently affecting California's real estate market, and what precautions you may need to take as you seek to find a new home.
What Areas Have Been Hardest Hit?
 A key part of reducing one's risk of contracting the coronavirus is avoiding areas where known outbreaks have occurred. The presence of the coronavirus won't appear on a home's NHD Report, but you can keep up to date by following reliable news sources.
Thus far, Santa Clara County, Sacramento County, Los Angeles County and Placer County have seen the greatest number of cases. The coronavirus has reached a point where health officials no longer believe it can be stopped — rather, they simply hope to slow it down.
Residents who feel sick are being asked to self-quarantine for fourteen days to reduce the risk of spreading the disease to others. If house hunting in these areas, you should be extra cautious and monitor your own health in case you start experiencing known symptoms like dry cough, fever and difficulty breathing.
Home Prices and Interest Rates
While coronavirus fears have resulted in the cancellation or adjustment of many large events in California and elsewhere, such issues have not been as much of a concern for individual homebuyers. In fact, the economic uncertainty caused by the virus is actually a benefit for prospective homebuyers as mortgage interest rates have hit historic lows. 
Many qualified buyers have been able to lock in mortgage loans with interest rates below 3.5 percent — which can lead to significant immediate and long-term savings. This is especially true in California, which consistently ranks as one of the most expensive states to buy a house. 
Put in perspective, imagine you were to buy a home with a $500,000 mortgage at a 5 percent interest rate. Your monthly payment would be roughly $2,684. At a 3.5 percent interest rate, however, that amount drops to $2,245 — a savings of over $400 per month. Such numbers can make a huge difference for your family's finances.
Keeping Yourself Safe While House Hunting
With such strong incentive to close a deal now, it's understandable that you would want to continue house hunting, despite the worries over the coronavirus. While there is no reason to stop going to open houses, you should still take a few preventative steps to preserve your health. 
After visiting an open house, wash your hands thoroughly. Consider using disinfectant wipes to clean your phone and other items that you take with you to an open house. Avoid shaking hands or standing close to sellers or their agents during these visits.
If you are in a higher-risk group for the coronavirus — such as being over the age of 60 or having a pre-existing respiratory condition — you should probably consider doing virtual home tours, rather than visiting houses in-person. 
More selling agents have begun offering virtual tours, and this is likely to increase as a result of current conditions. While not as ideal as seeing the home in person, you can still rely on home inspections and your NHD Report to alert you to any potential issues with the property. 
Be mindful of local conditions and your own health. This will help you take whatever precautions may be necessary for your individual situation.
Don't Forget Home-Buying Essentials
The risks associated with the coronavirus are certainly worth your attention. However, they shouldn't be your primary focus during the home buying process. After all, as with other diseases, the virus will eventually run its course. Home buyers should be focused on the long term, especially if you plan to live in your home for ten or more years. 
In addition to making sure your finances are in order, you should pay close attention to the property's NHD Report. The Natural Hazard Disclosure serves as an important resource that informs you of the natural threats your property is at greater risk for. 
The Natural Hazard Disclosure reveals whether your home lies in specified hazard zones such as a Special Flood Hazard Area, Wildfire Hazard Zone, or an Earthquake Fault Zone. Properties in such areas are at a higher risk for experiencing such incidents over a standard 30-year mortgage period, which may require additional insurance coverage or other precautions.
Your NHD Report will also typically cover other issues that could affect quality of life in your neighborhood, such as whether it lies in an airport influence area or is close to a landfill. Noise, foul odors or even chemical exposure could be an ongoing issue, which should be taken into consideration before closing on a house.
While coronavirus is expected to spread throughout the country, these hazard zones will be a constant presence. Knowing the risk will allow you to make vital preparations for your family's future so you can buy with confidence.
You Can Still Find Your Dream Home
While the coronavirus has certainly caused significant turmoil — and likely will continue to do so in the coming weeks — this doesn't mean you have to put your life completely on hold. You can still find a home that perfectly fits what your family is looking for.
By evaluating the information found in your NHD Report, you will also have greater knowledge of natural hazards that could still be an issue long after the coronavirus has faded into history. Be smart, but don't give up on home buying yet. In some ways, now is an ideal time to find your new California home.