Spring and Summer: How to Best Prepare Your Californian Home for Natural Disasters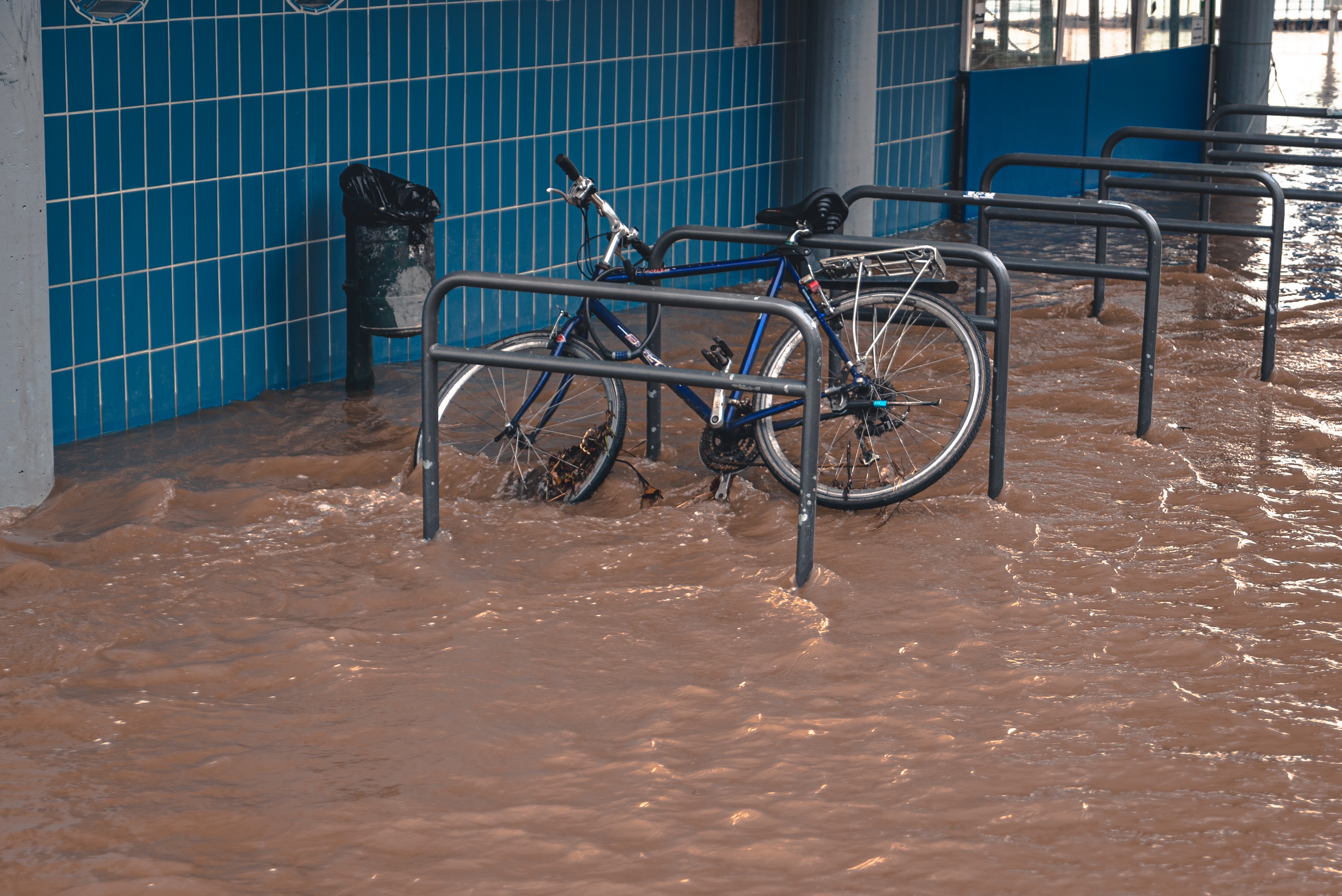 In California, Spring and Summer are about as close to paradise as you can get. The weather is warmer, the flowers are blooming, and the sunshine makes you want to spend the weekends at the beach. Unfortunately, the beautiful weather during these lovely months brings with it possible natural disaster concerns.
It's important to be ready for the disasters that occur during the warmer months as well as plan for future natural disasters that are more common in later months. If you prepare your home for potential disasters you'll be able to enjoy the California paradise in peace.
1) Renovate Your Home to Protect Against Flooding
 Early Spring in California is often the rainiest time of the year. This means Californians have to be prepared for flooding. Summer can be dangerous as well if there has been extreme heat followed by a heavy rainstorm.
 The hot Summer temperatures dry out the soil, causing it to not absorb water as well as usual. Although some might think only coastal Californian cities are at risk, in fact, every county in California has declared a flood emergency at some point. In fact, floods are the most commonly declared state and federal emergency in California.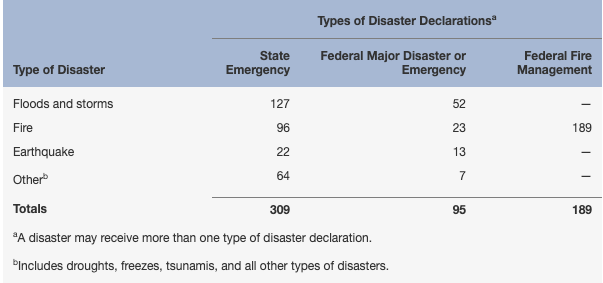 If you are in a special flood zone, which is defined by FEMA as an area "that will be inundated by the flood event having a 1-percent chance of being equaled or exceeded in any given year" you may want to consider more serious home updates to avoid damage. Check your natural hazard disclosure to see if your area is high-risk.
For those in a high-risk flood area, it could be tempting to cross your fingers and hope for the best, but if you do that, you'll be making a huge gamble.  Homes in special flood zones have a 26% chance of significant flooding during the course of a 30-year mortgage. With a one in four chance of such a significant disaster, it's a risk you don't want to take.
Give yourself some peace of mind by waterproofing your basement, installing flood prevention tools like foundation vents or a sump pump, or, for serious cases, raise your home on stilts. When you invest in home updates to protect against flooding, you'll thank yourself later. 
2) Update Insurance Policies
Nearly every homeowner has an insurance policy, but it is not always common practice to include protection for flooding. Make sure to protect yourself financially by adding protection against this common disaster.
If you're unsure as to whether or not the extra money for a bigger insurance policy will be worth it, check your NHD report for your level of flood risk. All natural hazard disclosure reports should include this information.
The NHD report not only informs you as to whether or not you are at risk of flooding, but it also lets you know the potential causes of that flooding. Flooding in California can be caused by heavy rainfall, snow run-off from the mountains, or overflowing reservoirs.
In 2017, the San Jose area experienced damage from flooding when Coyote Creek overflowed due to record rainfall. This flood caused 14,000 evacuations and an estimated $100 million in damage. Although an insurance policy doesn't protect you from being evacuated during a disaster, it will protect you from the massive financial burden you'll face when the flooding is over. 
3) Get Ready for Mudslides
Most people are aware of the earthquake risk in California, not everyone knows the added dangers of earthquakes in Spring. After the rainfall of late Winter and early Spring, many California hills and mountainsides are unstable and muddy. An earthquake can unsettle that mud and cause devastating landslides.
An earthquake can lead to landslides when the spring weather causes extra soft and muddy ground. The famous 1906 earthquake in San Francisco not only caused massive fires, but also triggered landslides throughout the Bay area.
There are a few options for protecting your home from minor mudslides, such as retaining walls and sandbags. You can also help plant more vegetation on nearby mountains and hills to better hold soil. However, these things rarely stop larger landslides. It's important to read your NHD report from the start to understand your level of risk for earthquakes and landslides.
4) Be Prepared for Fires
In addition to causing major landslides in the Spring, earthquakes can also trigger wildfire, especially during Summer months. An earthquake combined with an especially dry season can knock over power lines and trigger fires.
Because vegetation dries out in the Summer the risk of fire increases tremendously. Although the wildfire season has historically started in late summer, increasing temperatures and record-breaking heat throughout the summer are causing fire season to begin earlier and earlier.
During Summer, fire risk is especially high if you live near a forest or highly vegetated area. As California becomes more populated, more residents are moving to areas with higher fire risk. Find out if you are in a high-risk area by checking your natural hazard disclosure, and prepare by keeping emergency supplies at the ready. 
If your home is newer, it was probably required to be built to meet fire-resistant standards, but old homes likely lack this. If you're in an older home, it's a good idea to look into possible home renovations that could decrease potential damage. Replacing older home materials with fire-resistant materials could not only protect your home but also keep wildfires from spreading. 
5) Triple Check the Natural Hazard Disclosure
No matter the season, your best defense against California natural disasters is to thoroughly read and understand the NHD report. California law requires home sellers to provide this report to homebuyers, so if your home was purchased within the last few decades, you should have one.
If you don't have a copy of your NHD report, or if you never received one, it's essential that you get one in order to protect yourself from possible damage. The peace of mind you'll get from obtaining a report and preparing accordingly will allow you to relax and enjoy your home in the beautiful paradise that is California.