Top Wildfire Areas in California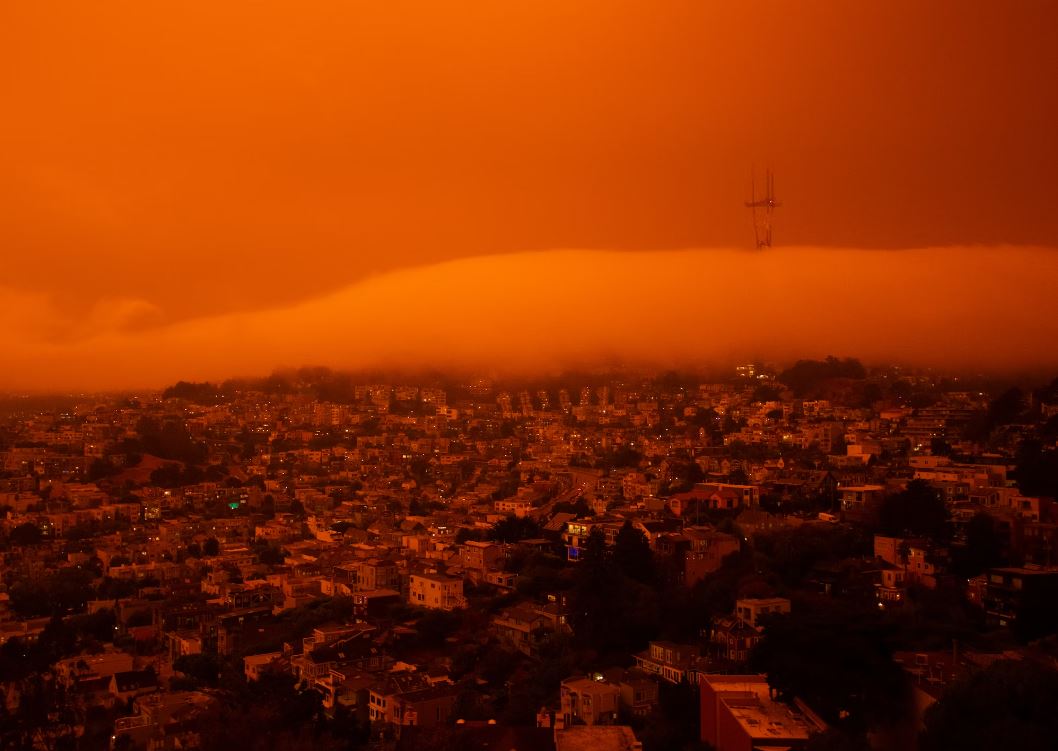 California stands alone in terms of beauty and diversity, but that richness has a dark side — it's also one of the states most prone to natural disasters. Earthquakes have been a thing for a long time, but changing climate and persistent drought conditions have given Californians a new arch nemesis — wildfires. 
Raging blazes are a common sight in the Golden State, consuming habitats and resources, putting property and human lives at serious risk, prompting evacuations and emergency orders.
The risk is statewide, but some regions are at greater risk than others. Of the 58 counties in California, here are the counties at highest risk, as well as specific communities whose residents must be especially vigilant about wildfire preparedness:
Riverside County
More than three-quarters of the homes in Riverside County are at 1% risk of being consumed by a wildfire over a 30-year period. Encompassing cities, mountains, and deserts along the I-10 corridor from Los Angeles to the Arizona border, Riverside County has 684,400 homes at risk, the largest raw number of threatened houses in any California county — including counties many times its population. 
In May of 2022 the Lost Lake Fire, one of the largest fires this year, swept through Riverside County near the Arizona border, burning more than 5,800 acres. In 2020 the massive Apple Fire in Cherry Valley burned more than 33,000 acres and damaged 12 structures. 
Los Angeles County
Of the more than two million homes that sprawl across dense, urban Los Angeles County, over one-quarter of them are at high risk of fire damage. Coastal and park-adjacent communities like Malibu, Calabasas, and Rancho Palos Verdes are some of the most at-risk. 
In 2020 the Bobcat Fire, one of the largest wildfires in Los Angeles County History, ripped through the Central San Gabriel Mountains, consuming over 115,000 acres.
San Bernardino County
Over 80% of San Bernardino County is owned by the Federal Government, with over 35 protected wilderness areas. Over 470,000 homes are at risk in this expanse of forest, mountains, and desert, which sprawls from Los Angeles to Lake Havasu due east and almost to Las Vegas in the north along the Arizona and Nevada borders. Homes in the vacation town of Lake Arrowhead face some of the highest risk levels. 
In June 2022, the Sheep Fire consumed 865 acres of San Bernardino County in the San Gabriel Mountains. Several remote homes near the fire had to be evacuated.
San Diego County
Tucked up against the Pacific Ocean and Mexico, the densely-populated south westernmost county in the United States, is known for some of the largest wildfires in the state, as well as some of the most deadly and destructive.
The worst wildfire in San Diego County was the 2003 Cedar Fire, at the time the largest wildfire in California history. With 280,000 acres burned, largely in the communities of Scripps Ranch and Tierrasanta, the tragic fire also destroyed over 2,800 structures, did over $204 million worth of damage, and — worst of all — claimed 15 lives.
Kern County
Centered on Bakersfield and home to over 900,000 residents, this inland county north of Los Angeles has over 236,000 at-risk homes. 
The French Fire of 2021 consumed over 26,000 acres west of Lake Isabella, destroying nine homes and another eight non-residential structures. More recently, the Thunder Fire south of Bakersfield burned 2,500 acres in 2022.
Contra Costa County
Part of the San Francisco metro, the East-Bay county of Contra Costa is home to over 1.1 million residents. Nearly half of the homes in this county are at risk of damage due to wildfires. The town of Kensington, wedged between San Francisco Bay and adjacent to both Wildcat Canyon Regional Park and Tilden Regional Park, is particularly vulnerable.
In August of 2021, Bradford Island in Contra Costa county caught fire and had to be hastily evacuated. In June 2022, a brushfire near the town of Port Costa consumed 140 acres and came dangerously close to residential and commercial areas.   
Sacramento County
Over 173,000 residential structures in California's capital county are at risk of wildfires. At particular risk is the neighborhood of Natomas, adjacent to Sacramento International Airport and bordered by the Yolo Bypass and Fremont Weir State wildlife areas. In 2019, Sacramento County was upgrade to the #4 wildfire risk areas in the nation.
In June 2022, three wildfires raged outside of Sacramento at the same time, blanketing the state capital city with smoke. 
Ventura County
Ventura County, just up the coast from Los Angeles, is largely wilderness, despite housing a sizable chunk of the greater Los Angeles Metro. 60% of the homes located in this spread-out county are at risk of wildfires. 
The Thomas Fire of 2017-2018, affecting Ventura and Santa Barbara Counties, was the largest wildfire in California modern history at the time, burning over 281,000 acres and over 1,000 buildings (it was surpassed later in 2018 by the Mendocino Complex Fire).
Fresno County
The eastern portion of Fresno County is dominated by Sierra National Forest and Kings Canyon National Park. Half the homes in the county are at high risk of wildfires.
In 2020, Fresno County was wracked by one of the largest fires of the season — the Creek Fire, which consumed nearly 380,000 acres and destroyed over 850 buildings. In the same year, the Mineral Fire burned almost 30,000 more acres of Fresno County. 
Placer County
Dominated by Tahoe National Forest to the west of Lake Tahoe, Placer County is second only to Riverside County in the per-capita homes at high risk of wildfire damage.
The 2021 River Fire burned 2,600 acres near Colfax, CA and destroyed 142 buildings.  
El Dorado County
The mountains and hills of this sparsely-populated county between Sacramento and Lake Tahoe is at high risk of wildfire, with the South Lake Tahoe and Pollock Pines communities being particularly vulnerable.
In August 2022, the Caldor Fire took hold and went on to burn over 221,000 acres, destroying over 1,000 buildings. 
——————————————————————————————————————
Taking precautions against wildfires is never a bad idea, especially in California. But property owners in any of the above areas should be extra-vigilant, checking the risk factors that affect their property, reviewing evacuation protocols, and hardening their property against a potential blaze. 
SnapNHD is the only natural hazard disclosure company with a license to put the most up-to-date C.A.R. Fire Hardening and Defensible Space form into our online disclosure platform. 
We provide all the tools you need to easily determine whether or not you need to furnish an FHDS for your sale, and we help you fill it out and submit it.
At the bottom of our "Snapshot" page, you can clearly see whether or not your property is located in a "high" or "very high" fire severity zone and may require an FHDS form to close the transaction. Our interactive user experience allows you to fill out a simple online questionnaire and then fills out the form for you based on your answers. It's the only digital tool of its kind, and the feedback is excellent. 
Finally, we have included local fire department contact info and applicable local defensible space ordinances into each report, saving you the time and headache of researching this information yourself. 
SnapNHD is the best tool available to easily furnish a mandatory Fire Hardening and Defensible Space disclosure form and close the sale. There's really no contest.