FortressFire Launches a New Wildfire Report With the Help of the California Association of Realtors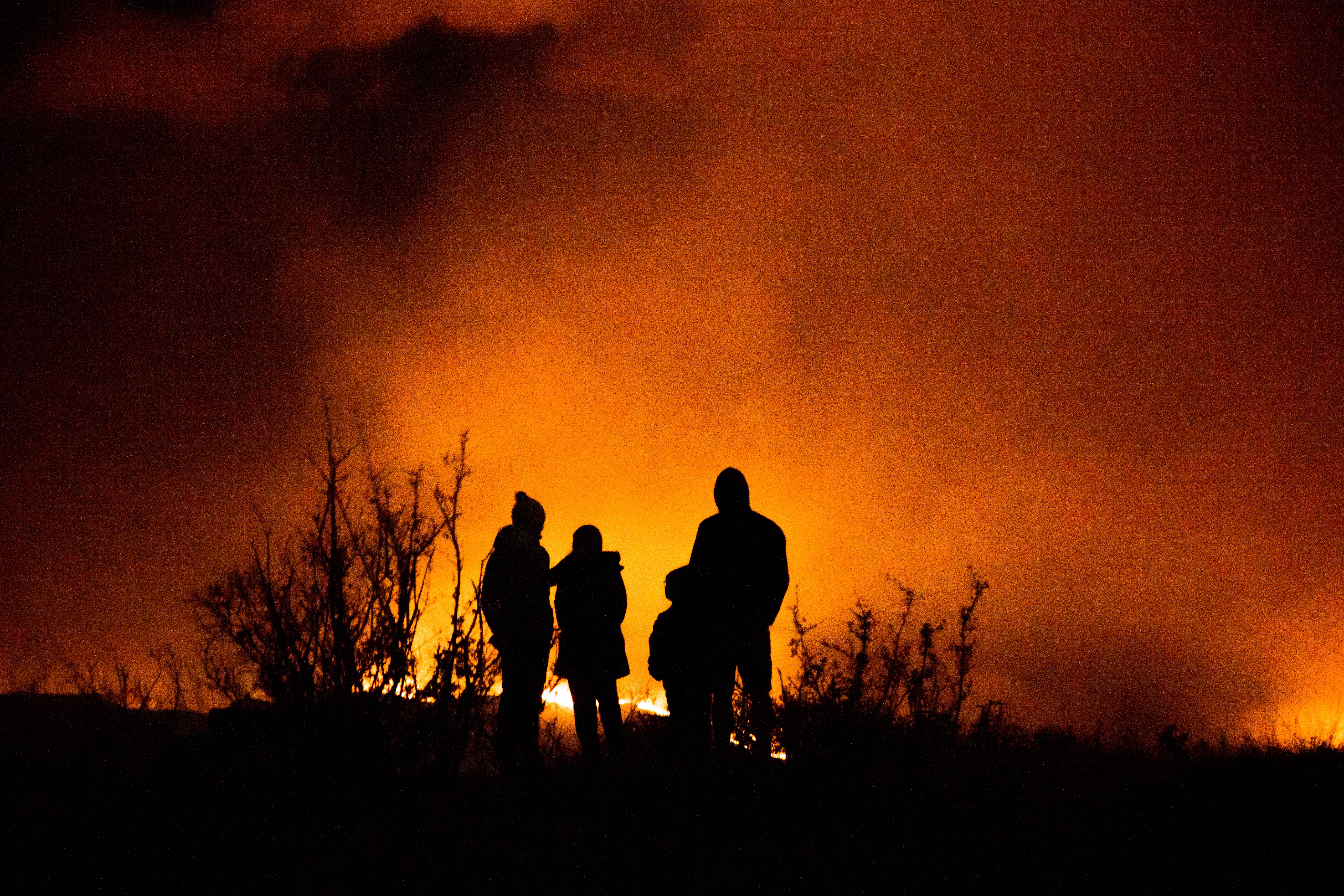 Despite its abundant natural beauty, California is also known for a higher than average risk of various natural disasters, with wildfires being especially abundant. In 2023, the state of California has experienced over 6,500 wildfires that have burned over 319,000 acres — including over 70 structures either damaged or destroyed. 2022 saw over 800 structures damaged or destroyed.
With the risk for wildfires in mind, FortressFire has recently introduced a new platform and wildfire disclosure report designed to help real estate professionals and home buyers better understand potential wildfire risk. This comprehensive report goes well beyond what you'll find in a standard disclosure report, making it a powerful tool during any real estate transaction.
Available through SnapNHD, a FortressFire distribution partner, this in-depth report can make all the difference in understanding and addressing wildfire risk during real estate transactions.
How the New Report Works
FortressFire combines a team of fire management professionals, insurance experts, tech leaders and scientists, all with the goal of helping property owners, insurers and real estate professionals better understand and address wildfire risk in California and the western United States. FortressFire's new Wildfire Disclosure Report is actually the result of a collaboration with the California Association of Realtors, which offered input and guidance throughout the development of the platform to ensure that the final product truly met the needs of California real estate.
Standard natural hazard disclosure reports offer a more general view of the risk a particular area faces for wildfires, floods, earthquakes, and other natural disasters. General hazard modeling can provide a rough estimate of risk with fire severity zones, but these reports generally do not offer property-specific recommendations.
On the other hand, the FortressFire report goes deeper, measuring and predicting risk on a property by property basis to offer precise recommendations for individual properties. Even neighboring properties will see different results from each other — something that is unlikely to occur with a standard disclosure report. 
FortressFire draws from advanced satellite imagery to analyze a property's structure, topographical features, vegetation density and proximity to combustible materials. This information is paired with data from historic fire patterns and advanced physics models. This comprehensive data is then applied to machine learning algorithms to produce incredibly detailed assessments that are specific to that particular property.
Even more valuable, the report also offers wildfire mitigation tips based on identified areas of concern for the property — such as tree removal or retro-fitting roof vents — and lists estimated costs for such actions.
This can be especially important for homeowners seeking to obtain insurance. The guidelines created by the Insurance Institute for Business and Home Safety (IBHS) means that wildfire mitigation requirements among insurers are often stricter than the state's requirements for creating a defensible space. FortressFire's reports and recommendations adhere to these standards to make it easier for real estate agents and their clients to understand what must be done to obtain insurance coverage. 
Putting Data Into Action
Property-specific information can be a powerful tool for buying agents, selling agents and their clients. The most notable aspect of the FortressFire report is that in addition to defining a property's risk for wildfires, it also recommends specific steps that should be taken to meet both insurance industry standards and California's regulatory requirements.
For buyer agents, this ensures you can be fully informed about a property's risk and communicate this to your clients. You and your clients can understand the cost to make a property become compliant with AB 38 and obtain discounts on insurance coverage. The report's predictive modeling features can also help clients better assess a property's future risk for wildfire, and how any mitigating steps could lower that risk.
With this level of information, buying agents can set themselves apart as knowledgable and reliable experts regarding wildfire risk. By taking these steps to protect your clients' real estate investments and helping them make informed buying decisions, you can significantly increase your trust and reputation.
 The FortressFire report can also be a valuable resource for selling agents. With the information available in this report, you and your clients won't have to deal with unpleasant surprises like potential buyers backing out after they learn more about wildfire risk. With high-quality data, you can better understand how to market and price a property based on its individual risk. You can also help clients identify mitigating steps they should take prior to listing a property to improve their chance of a favorable sale result.
For both buying and selling agents, using the FortressFire report allows you to become more proactive and be seen as a true expert in wildfire risk management. This can be a powerful differentiator that sets your office apart and helps you attract and retain more clients. Ultimately, making good use of these reports will help your clients protect their most valuable financial assets. 
Get Your Report Today
With FortressFire's innovative wildfire reporting system, both buying and selling agents have the information they need to help their clients. Even more importantly, this platform will help property owners take essential steps to mitigate their wildfire risk with actionable, property-specific insights. The Wildfire Disclosure Report is available for $140, and users can order through SnapNHD and pay with a credit card or bill to escrow. If the deal does not close you do not pay!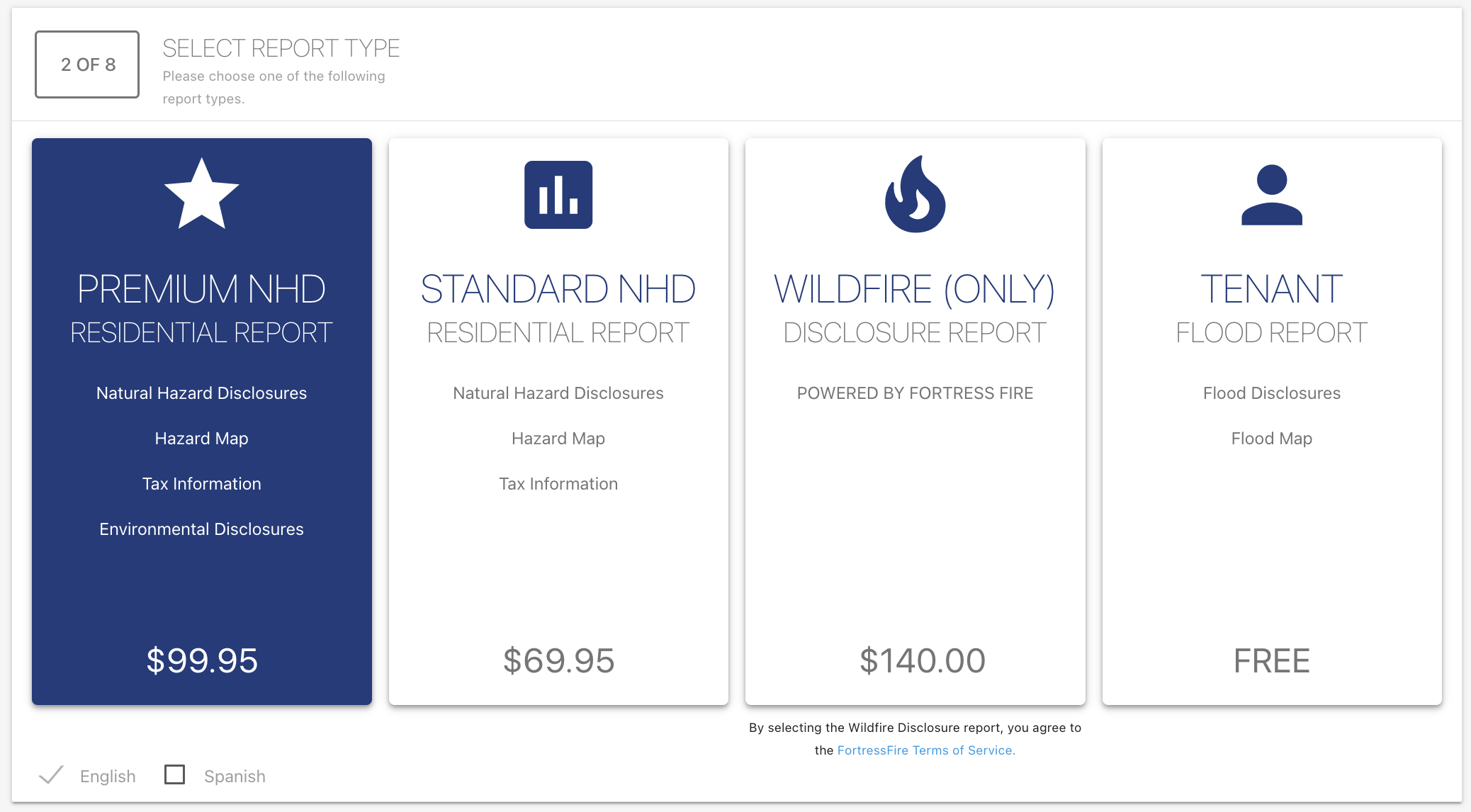 To schedule a training with your office to better understand these reports, reach out to your local SnapNHD sales rep today. We'll be happy to help you learn more about how you can use these reports to improve the California real estate transaction process.