How to Safely Purchase a Home In California During the Coronavirus Pandemic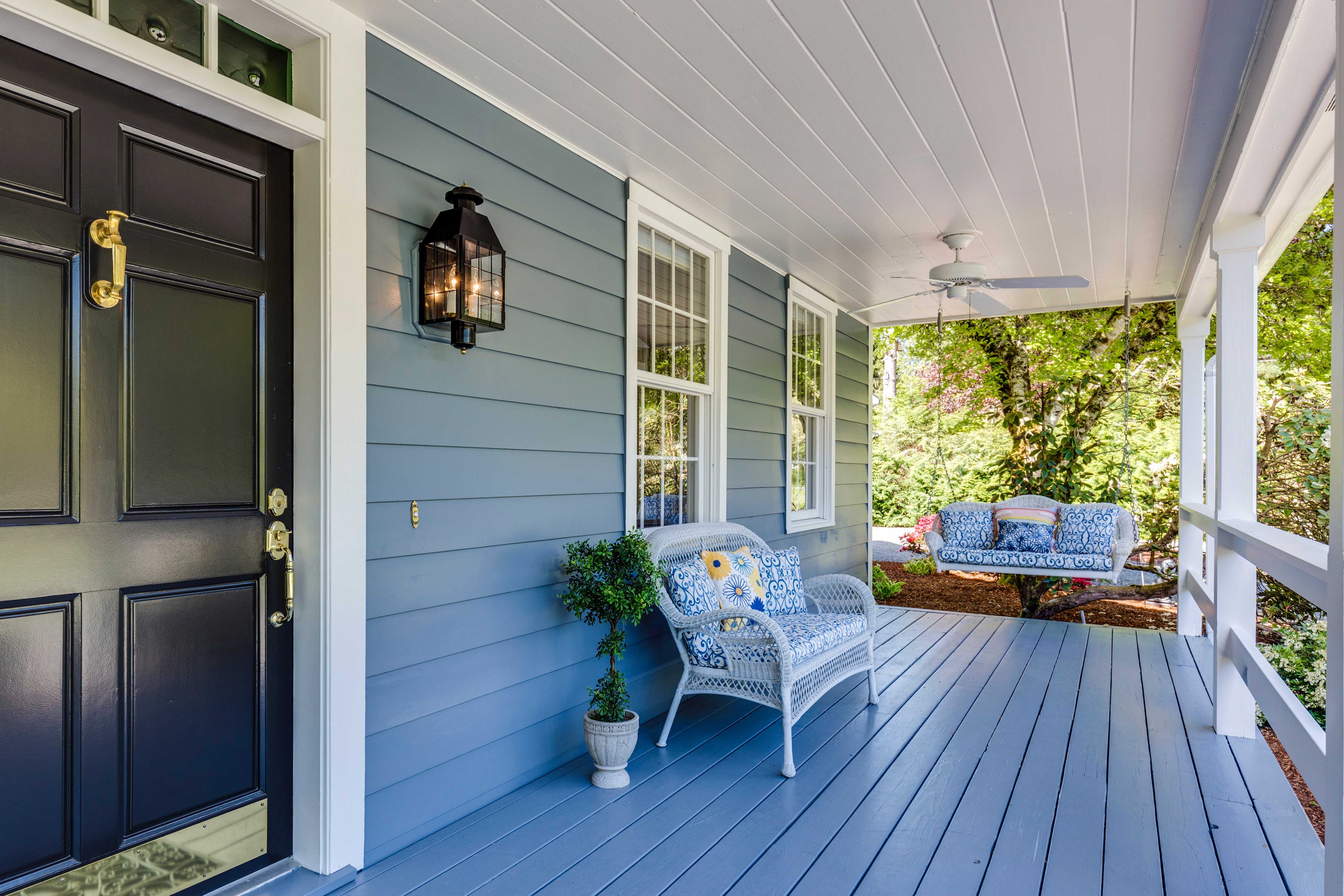 While some people are wondering if they should put their home search on hold during the Coronavirus pandemic, others are taking advantage of low-interest rates and dipping home prices. If you're on the market for a home right now, it's essential you know how to proceed safely.
It's a great time to buy, but it's important to avoid endangering homeowners, agents, and others involved in the process. In fact, the California Association of Realtors requires agents to follow strict guidelines during this pandemic. These guidelines include no face-to-face meetings, no in-person listing appointments, and no home inspections or appraisals with multiple parties present. 
Whether you're looking for a new home due to a job switch, to be closer to family, or simply because you're ready for a change, here's how to make the purchase while staying safe and healthy.
1) Thoroughly Examine Documents
One of the biggest risks of buying a home during the Coronavirus pandemic is the temptation to skip important steps in the process. When agents and buyers meet face-to-face throughout the buying process, agents are able to fill their clients in on the details that they might've skimmed through in certain documents.  
Without those face-to-face meetings, there's a potential risk that buyers will simply miss the information entirely. You can minimize this risk by reading all documents and communications sent your way and informing your agent if there's something you had trouble understanding. 
One of those essential documents is the natural hazard disclosure, or the NHD report.
While everyone's minds are preoccupied with thinking about the damage from the current global outbreak of COVID-19, you can't forget about other possible disasters that could affect your home. 
It's important to keep other possible disasters in mind while in the midst of a crisis like the Coronavirus pandemic because failure to prepare could lead to additional damage. Two separate states, Utah and Idaho, recently experienced rare and major earthquakes while dealing with issues related to COVID-19. 
Due to California's major fault lines, similar seismic events are highly likely. Not only is California at major risk of seismic disasters but also wildfires are very common. In fact, roughly four million homes in California are in zones that are especially vulnerable to wildfire. Homeowners should prepare accordingly.
The NHD report lets you know if the home you're purchasing is in a high-risk zone for natural disasters such as wildfire, earthquakes, flooding, and industrial hazards. It's far too high a risk for a prospective homeowner to ignore the NHD report while making a decision. Fully understanding this report allows you to make an informed decision and decide how to deal to prepare for possible future disasters.
You'll be able to rest a lot easier at home while waiting out the Coronavirus if you know your home is safe and well prepared. Be sure to read your natural hazard disclosure as well as all other informative documents while making a home purchase.
2) Virtual Home Tours
We're lucky COVID-19 occurred when it did because the world has never been more prepared to conduct real estate business electronically. While face-to-face home showings and open houses are currently too risky, there are many tools available for conducting virtual home tours.
Tools like Zoom or FaceTime allow an agent or a seller to show potential buyers details of a home while also answering questions and pointing out important features. For an even more sophisticated experience, ask your agent about touring homes with Matterport. This company allows prospective buyers to go on self-guided virtual tours. On these tours, users get a 360-degree view of the home with the ability to zoom in and view every detail. 
Even with the highest quality of virtual tours, it is possible to miss important details if you don't know what to look for. While touring the home, be on the lookout for evidence of things like shifting due to seismic activity and water damage from flooding. 
Small signs of damage can be warning signs that a house is in a high-risk natural disaster zone. If you see these things, be sure to carefully read through the natural hazard disclosure before making your final decision on the home purchase. Don't let the altered circumstances during this pandemic cause you to make uninformed decisions during the home-buying process.  
3) Set Up Video Conferences
The home buying process involves many different people. The buyers and sellers both have agents and agents have brokers. There are also home inspectors, appraisers, lenders, notaries, and others. Anytime any of these people must interact with someone face-to-face, it putts them at risk of infection as well as at risk of spreading that infection to their families. 
Whenever possible, all meetings should take place through video conferencing. Nearly all documents can and should be signed electronically after a thorough virtual discussion. All questions, negotiations, and even closing on the home are easily carried out through a video conference call. 
It's important to hold these video conferences rather than skipping communication altogether. Homeowners who participated in frequent communication throughout the purchase process are typically much happier with the end result than those who only communicated when absolutely necessary. 
4) Stay Safe
If a task must be done in person, such as a home inspection, make sure that only the necessary people are present and following all social distancing guidelines. If a home is occupied when an appraiser or inspector visits, the residents should go on a long walk for as long as the process takes.
Anyone who enters another person's home should avoid touching surfaces whenever possible. Even with these precautions, surfaces should be sanitized afterward. Following these procedures will allow homeowners and homebuyers to move forward as planned without endangering anyone.  
If you're on the market for a new California home right now, you might have wondered if it's a good idea to move forward in the midst of the spread of COVID-19. The good news, though, is that it's a good a time as any to make a purchase, as long as you take all necessary precautions to keep yourself and everyone else safe.