Why Purchasing a Home During the COVID-19 Pandemic Might Not Be a Bad Idea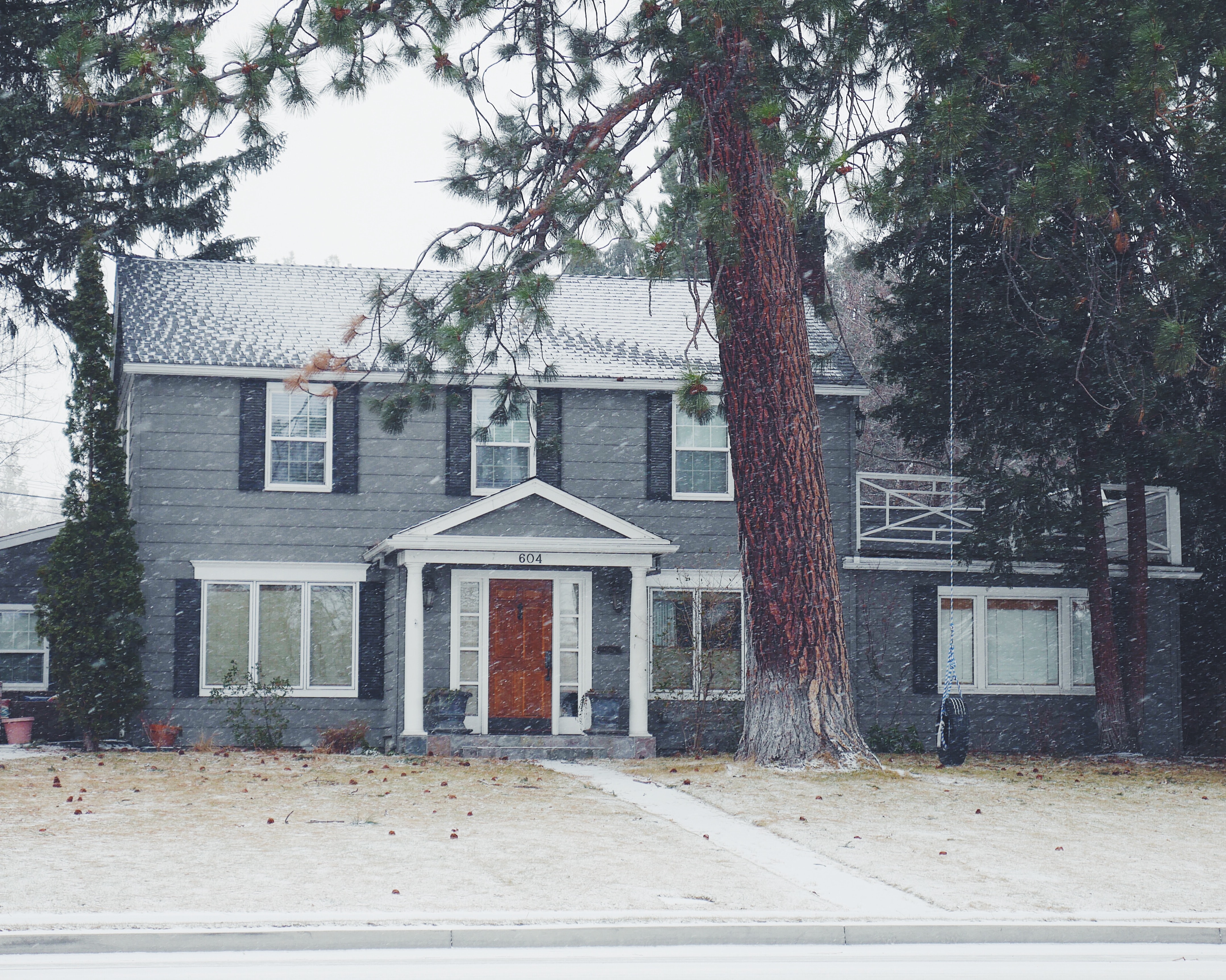 The past few weeks have been a whirlwind of adjustments due to the COVID-19 pandemic, and real estate has not been left untouched. Some prospective homebuyers are wondering if they should slow down the search, while others are continuing to move forward.
Due to the rapidly changing job and family situations, some people have found themselves looking for a new living situation when they never expected to. Whether you're thinking about buying out of necessity or desire, purchasing a home right now is actually not such a bad idea.
1) Historically Low Interest Rates
 While the U.S. economy faces uncertainty, the is that interest rates have reached unprecedented lows. The Federal Reserve continues to lower rates in an effort to aide the economy. Most mortgages allow you to lock in your rate for the entire length of a loan, so if you take out a home loan now, you could end up saving significant amounts of money over time.
 The money you'll pay in interest may not seem like the biggest expense in comparison to the price of your home, but it adds up quickly. The average American will pay nearly $170,000 in interest on a 30-year loan with a 4.4 percent interest rate and a 20 percent down payment.
 The interest amount for average Americans was calculated by looking at median home prices in America, and as any Californian knows, homes in California are much pricier than homes in the rest of the country. This means that interest over time will be a massive expense.
 With a low interest rate, you'll be able to set aside money for home repairs, disaster insurance, and other important expenses. If you're not sure if you'll ever need certain specific types of home insurance such as policies that cover flooding or earthquake damage, check your natural hazard disclosure. California law requires all home sellers to provide this to homebuyers.
2) Decreased Competition
 Anyone who tried to buy a house before Coronavirus hit is most likely well aware of the speed at which homes were flying off the market. Houses in good neighborhoods nearly always received multiple offers. If you weren't willing to pay above asking price, you would most likely have to settle for a house that was not your dream home.
 The shifting economy caused by the spread of Coronavirus has severely diminished the size of the pool of buyers. In industries like entertainment and travel, many people who thought their financial situation was relatively stable are not feeling as certain anymore. Some of those people are choosing to wait until the situation stabilizes before making major financial decisions like buying a house.
 This is good news for any prospective buyers who are still interested in moving forward in the home search. With decreased competition among buyers, you'll be able to take your time looking at different houses and really deciding if it's the right home for you.
 One of the most important aspects of the decision-making process is understanding all the risk factors that come with your home purchase. Especially in California, many homes are located in areas that are highly vulnerable to disaster. In fact, around four million California homes are in high-risk areas.  
All homebuyers should carefully read through their NHD report to understand if their home is in danger. The NHD report informs you of which things the home is most at risk for. In this new buyers market, you'll be able to use this information to your advantage to negotiate a fair price for the home.  
3) Virtual Tours
 There's never been a better time than now to take advantage of 21st-century technology. Some buyers have slowed down the home search in order to limit person-to-person contact, however, with tools like Zoom and FaceTime, buyers can tour any home virtually. 
The California Association of Realtors requires all realtors to follow strict measures such as completely avoiding face-to-face meetings, in-person listing appointments, and home inspections or appraisals attended by multiple people. While face-to-face open houses and in-person home showings are currently too dangerous, there are many tools available for conducting virtual home tours.
If you're looking for a tool that can go beyond typical video chat platforms, Matterport is a tool that uses 3D cameras and allows users to zoom in and view every detail. With virtual touring platforms, you may find it easier to learn about a home. There's no rush to leave quickly so the residents can get back to their daily life. You'll have as much time as you need to look around.
One of the most important aspects of touring a home before buying is checking for evidence of damage. While on your virtual tour, be on the lookout for signs of things like shifting due to seismic activity or water damage from flooding. 
Small signs of damage can be warning signs that a house is in a high-risk natural disaster zone. If you see these things, be sure to carefully read through the natural hazard disclosure before making your final decision on the home purchase. Don't let the altered circumstances during this pandemic cause you to make uninformed decisions during the home-buying process.  
4) Major Discounts
Almost overnight, the housing market became a buyers market. For people looking to buy, this could be the perfect opportunity. This is especially true for first time homebuyers who aren't relying on selling a property before they make the purchase. 
While some homeowners have the ability to take their homes off the market during the COVID-19 pandemic, others do not have that luxury. Often a new job, a divorce, or the health of a family member requires homeowners to sell regardless of circumstances. 
The decrease in the pool of buyers combined with homeowners who need to sell could lead to major discounts. Sellers are more likely to accept low-ball offers because they are not seeing as many offers come in as sellers were seeing a month ago. For major financial purchases like buying a house, any discount you get could go a long way.