What to Look for When Reading Your NHD Report for the First Time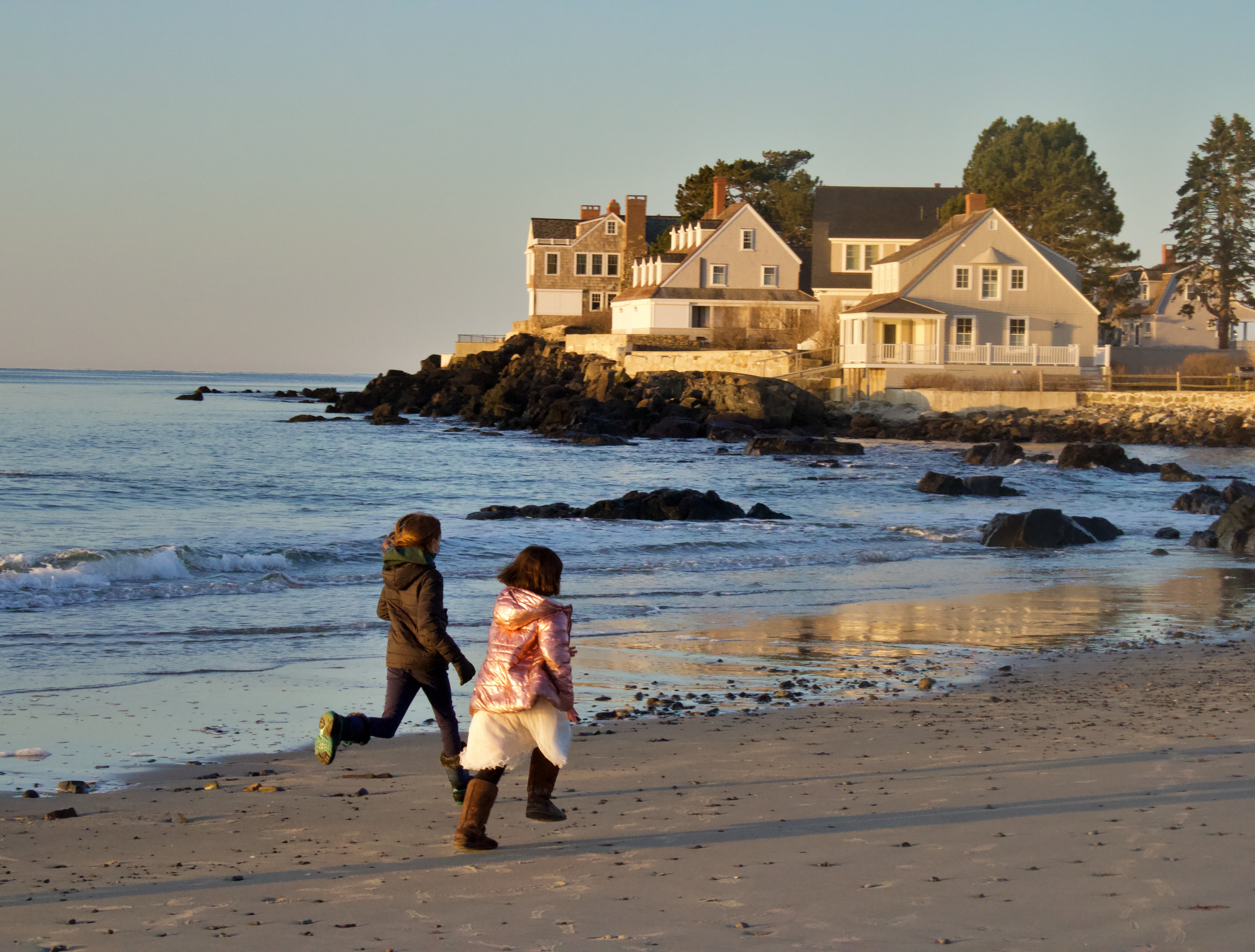 For California homebuyers, there's a lot to consider before purchasing a home …
Safe neighborhoods, great schools, and convenient locations are just a few key factors people look into when house hunting. However, there's one thing new California buyers might not be aware of — an NHD report.
When buying any kind of property, real estate sellers and brokers must provide a Natural Hazard Disclosure, as it is required by California State Law. NHD reports help prevent homeowners from blindly walking into a purchase of a hazardous area. 
Some hazards are more dangerous than others, and depending on the homeowner, an NHD report can ultimately make or break their decision. To clearly understand the importance of this document, let's take a closer look at some of the key components of a Natural Hazard Disclosure, and why it matters to homebuyers. 
What Is a Natural Hazard Disclosure (NHD) Report?
If you're looking at a home located within a natural hazard zone, California Civil Code requires sellers and real estate agents to supply homebuyers with a Natural Hazard Disclosure, or NHD report. An NHD report determines if any sort of real estate or property is located in a designated hazard area.
Some of these hazards include wildfires, seasonal flooding, seismic hazard zone, or an earthquake fault. Even if the property isn't located in a natural hazard area, obtaining an NHD report can still prove to be very valuable when assessing the condition of the home. In the case of a natural disaster, a natural hazard discloses essentially protects both the buyer and the seller.
What Is a Natural Hazard Zone?
A natural hazard zone refers to geographical regions where homes may be at a greater risk for the occurrence of natural disasters which could cause property damage or destruction.
Each year, California suffers some of the most powerful natural disasters in the country, particularly wildfires, floods, and earthquakes. 
In Northern California, NHD reports would primarily refer to potential flooding hazards that could result from overflowing creeks and waterways or even the failure of dams. Residents of Sacramento, for example, would be strongly advised to consult their NHD report for this risk so they can take the necessary precautions. 
If you're located on the coast of California, the risk for tsunamis is very high. Most properties are considerably exposed to the potential natural hazards of the Pacific Ocean.
In general, California State Law demands sellers and homeowners provide a full report for any available properties which reside in areas that could be in danger of earthquake faults, dam failure, flooding, high fire risks, and seismic hazards. 
It would be well-advised for anyone considering buying a new home in California to go over their NHD report, so they can enhance their preparedness, response, and resilience in the case of a natural disaster.
What Does the NHD Report Cover?
As required by law, an NHD report discloses the risk of various natural hazards in a specific location — there are six designated hazardous zones, including:
A Seismic Hazard Zon

e

An Earthquake Fault Zone

A Special Flood Hazard Area

Forest Fire Risks

and Hazards

An Area of Potential Flooding

A Very High Fire Hazard Zone
Why Does It Matter?
A Natural Hazard Disclosure is designed to inform buyers on whether or not a property is located in a hazard zone. If a home for sale resides in an area within or close to a common natural disaster zone, buyers and sellers must be aware. This not only protects the buyer, but also the reputation of the seller.
In addition to the six main natural hazard zones, and NHD report may include smaller, less significant hazards. For instance, a property located in an area affected by airport influences, radon gas exposure, or military ordinances should receive such information within their report.
Furthermore, if toxic mold or environmental contamination issues have an impact on certain properties, the sellers should make this evident in their Natural Hazard Report. Due to the climate and ongoing weather conditions in California, most homes will be susceptible to at least one of these minor (or major) issues. 
As soon as a property undergoes inspection, the seller or real estate agent should provide the potential homebuyers with an NHD report. After receiving the statement, the buyer then has three full days to go over and assess the report.
Once the buyer has reviewed the statement and understands the potential hazards, they can either withdrawal their offer or go through with their purchases. This decision is fully reliant on the preferences of the buyer.
A potential buyer is fully entitled to back out of a sale based on the NHD report.
If a buyer has read the NHD report and still would like the purchase the property, the state requires all members involved in the sale of the home to sign the NHD form. Once this step is completed, the closing of the sale may proceed. 
If your Natural Hazard Disclosure raises any questions so concerns, feel free to consult with your real estate agent. Any agent with sufficient knowledge and experience should be able to provide the necessary information to make sure you're getting the most out of your purchase.
Understand the Importance of a Natural Hazard Disclosure
With all the unpredictable weather patterns and potential hazards, California homeowners certainly have their hands full. Obtaining a Natural Hazard Disclosure can help you take the necessary steps to prevent any unexpected occurrences. 
Since buying a home is a major investment, prospective buyers should have as much information as possible before making a purchase. And since the hazard zones listed in an NHD report can cause an increase in insurance rates, buyers are entitled to know every little detail regarding the sale or purchase of a home.
Your NHD report should tell you how close you are to any natural hazard zone. Buyers then have the option of going through or withdrawing their offer based on the report.
California law requires this step to ensure the safety and protection of all potential home buyers, so they can maintain full awareness of the dangers involved in the location where they are buying a home. Once the buyer goes through with their purchase, they must then look into taking the right precautions to maintain the safety of both their property and family.